In the public cloud, you get quick access to compute, storage, app hosting and more — as much as you need when you need it. You have guaranteed access to compute and storage resources. In a public cloud environment, you get the scalability and flexibility of private cloud, but the price is very competitive.
Virtualization Technology
Powered by Citrix XenServer, a leading virtualization management platform optimized for application, desktop and server virtualization infrastructures. Consolidation and containment of workloads on XenServer enables organizations of any vertical or size to transform their business IT compute infrastructures.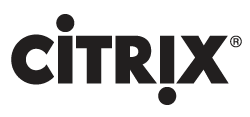 XenServer is a comprehensive server virtualization platform with enterprise-class features built in to easily handle different workload types, mixed operating systems and storage or networking configurations.
XenServer enables IT to consolidate and contain a significant number of datacenter servers. This increases overall utilization of existing hardware resources, while lowering infrastructure total cost of ownership. Administrators can maximize efficiencies within their infrastructure, eliminating planned outages and minimizing unplanned ones. Comprehensive server consolidation and containment with XenServer also allows for significant performance and capacity gains in CPU cores, host RAM, VM RAM and virtual disks per VM, as well as integration with Microsoft Windows Update Services for automatic Windows VM driver updates.
Key XenServer benefits
Cloud-proven virtualization that is used by the world's largest clouds, directly integrates with Citrix CloudPlatform and Apache™ CloudStack™ and is built on an open and resilient cloud architecture.
Open source, community-driven virtualization from a strong community of users, ecosystem partners and industry contributors that accelerates innovation, feature richness and third-party integration.
Value without compromise from a cost-effective and enterprise-ready cloudproven platform that is trusted to power the largest clouds and run mission-critical applications and large-scale desktop virtualization deployments.
Virtualize any infrastructure including clouds, servers and desktops, with a proven, high-performance platform. For more information go to fondobook.com