Private clouds offer the power, efficiency, and features of a public cloud, with the security, control, and performance of a dedicated environment. But private clouds are complex to operate. They require experts who understand cloud architecture and know how to upgrade, patch, secure, monitor, and scale a cloud environment. With a managed private cloud by Quantic Dynamics, we take care of the infrastructure and management, giving you the cloud expertise you need so you can focus on your core business.
Avoid Noisy Neighbors
In a private cloud environment, you have guaranteed access to compute and storage resources, and you don't have to worry about noisy neighbors.
Simplify Web App Development and Deployment
Burst instantly to meet increased demand, scale incrementally, and optimize resource usage in your own cloud environment. Private clouds provide an easier, more efficient solution to cumbersome and compute-intensive infrastructure by balancing workloads across your entire infrastructure.
Expand Geographically
Scale up your hardware footprint to create new cloud zones in data centers around the world, and have them communicate freely and securely over our private network. Because your private cloud lives on the Quantic Dynamics platform, you can seamlessly add any of our other products or services to your environment from firewalls and network appliances to big data solutions and external storage options.
Extend your VMware footprint onto IBM Cloud
Streamline your most used architects with IBM Cloud, like VMware Server Virtualization, VMware Virtual SAN, VMware NSX, VMware vRealize Suite and VMware Site Recovery Manager.
No two private cloud deployments are the same. Quantic Dynamics allows you to design the infrastructure that your solution requires. Here are some of the components you'll find in our private clouds.
Deploy the virtualization solution of your choice on top of Quantic Dynamics bare metal servers. Bring your own hypervisor, or select one of the industry-leading virtualization solutions available from Quantic Dynamics. If you choose one of the virtualization solutions we offer, we'll install it with your server order, and we will manage it for you.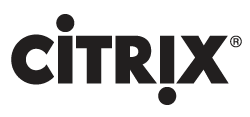 Citrix XenServer
Citrix XenServer™ is a dynamic server virtualization tool that maximizes efficiency and increases hardware utilization. XenServer allows simple and rapid deployment of virtual server machines to create a truly virtual data center environment.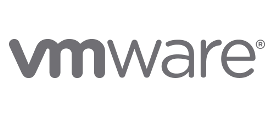 VMWare
VMWare ESX and ESXi offer enterprise caliber server virtualization. Virtualize even the most resource-intensive applications with the hypervisor architectures that set the industry standard for reliability, performance and cross-platform support.

Microsoft® Windows® Server Hyper-V™
Windows Server® Hyper-V™, the next-generation hypervisor-based server virtualization technology, allows you to make the best use of your server hardware investments by consolidating multiple server roles as separate virtual machines (VMs) running on a single physical machine.