Distribute traffic loads so that no single device gets overwhelmed. Quantic Dynamics load balancing solutions allow configurability and flexibility to manage the traffic and resource usage of server nodes in your environment. Local, global, and high availability options can be activated, changed, and deactivated at any time. And if you have questions about which load balancing solution is the best fit for your application, our experts have answers.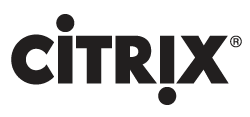 Citrix NetScaler® Appliances
Global server load balancing is a method to split traffic across multiple servers using DNS and geographical locations as the means to determine to which server traffic will be sent. Generally, a global load balancer will send a client request to a server that is closer to the client, decreasing latency and for the most part improving performance.
The Netscaler is the only customer configurable device that does true global load balancing. Netscaler is a multifunction appliance that can perform DNS based global load balancing lookups. You can delegate via DNS a hostname to resolve to the Netscaler as a DNS server, and the device will look over the servers it is configured to load balance for, perform a distance calculation, and return an A record with the IP of the server closest to the client request.
NetScaler appliances configured for global server load balancing (GSLB) provide for disaster recovery and ensure continuous availability of applications by protecting against points of failure in a wide area network (WAN). GSLB can balance the load across data centers by directing client requests to the closest or best performing data center, or to surviving data centers in case of an outage.
Following are some typical GSLB configurations:
Active-active data center setup. Consists of multiple active data centers. Client requests are load balanced across active data centers.
Active-standby data center setup. Consists of an active and a standby data center. When a failover occurs as a result of a disaster event, the standby data center becomes operational.
Proximity setup. Directs client requests to the data center that is closest in geographical distance or network distance.
To take full advantage of the NetScaler GSLB features, you should use NetScaler appliances for load balancing or content switching at each data center, so that your GSLB configuration can use the proprietary Metric Exchange Protocol (MEP) to exchange site metrics.